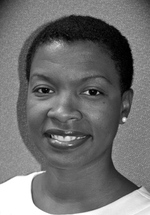 Dear Colleagues,

I can't believe it is August already! At the beginning of the summer, I made a list of events and other happenings I wanted to take part in before the warm weather ended, which I carry in my wallet—and am probably about halfway done. Now, I realize I need to focus on the upcoming school year and preparing my daughter for her last year of preschool (another amazing statement).

As August is National Immunization Awareness Month, I'd like to share a new immunization requirement that we all need to add to our school preparation "to do" lists. The Illinois Department of Public Health (IDPH) now mandates that students entering sixth and ninth grades show evidence of receiving a Tdap vaccine, a booster vaccine that protects against tetanus, diphtheria, and pertussis (whooping cough). For more information, please see the IDPH Vaccination webpage.

Fortunately, when it comes time to pay for required immunizations, parents are not alone. As of September of 2010, the Affordable Care Act requires that new and non-grandfathered, private insurance plans cover certain preventive services without cost-sharing, including recommended immunizations delivered by in-network providers.You can learn more about health reform and immunizations here.

Keeping our children fully immunized is one of the most important ways we can protect their health, and the Affordable Care Act is making it a little easier.




Janine Lewis
Executive Director

Bags for Babies Fundraiser TONIGHT
Tonight, IMCHC's Associate Board will host the second annual Bags for Babies Tournament Fundraiser. There are few times in life when you can have a drink, play bags, meet new people, and provide much needed support for a worthy cause. So you shouldn't pass on this great opportunity!

Join us tonight at the Boiler Room in Chicago (2210 N. California Ave) from 6:00 to 9:00pm. Tickets are $30 at the door and there are still a few openings in the tournament! The Boiler Room is cash only and you must be 21 years or older to attend.


Women WIN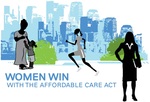 with the Affordable Care Act Palm Cards
Too few women understand that the Affordable Care Act is already providing direct benefits and will continue to improve the way that they access and afford health care.

So we are calling on our partners, as trusted community resources, to help us spread the word. Women must know that covering preventive care without cost-sharing is only the tip of the health reform iceberg! To support this effort, IMCHC has developed new Women WIN with the Affordable Care Act Palm Cards.

This easy to carry resource can help to make sense of the Affordable Care Act and make it easy for women to share new knowledge with friends and family. Using plain language, the cards explain why health reform is important to women's health and provide information on specific provisions.

Order yours online today. Shipping is free for IMCHC members, $5.00 for non-members. Not a member? Become one today!

You can also download our fact sheet on how health reform affects women.

Legislators will return to Springfield on August 17 to try to pass pension reform legislation. Two new bills, HB6209 and HB6210, were recently filed and are expected to be used in negotiations.
It is unclear whether or not legislators will take up other issues during this brief special session or whether the special session will be extended beyond August 17.
The fall veto session is scheduled to take place November 27-29 and December 4-6.

Illinois Moves Forward with Health Insurance Exchange
Last month, Governor Quinn announced that Illinois will move forward with a state-federal partnership Health Insurance Exchange in 2014, the first year that the Exchange is required to be operational. Illinois plans to run a state-based Exchange in 2015 and subsequently. This partnership announcement gives Illinois additional time to work with the General Assembly to authorize a state-based Exchange.
While additional details are still being determined, IMCHC understands that there will not be a formal governing board in the state-federal partnership model, so we will need to advocate for other means to ensure the inclusion of consumer voices representing women and children's health needs. Conversations with the Governor's office indicate that even with a state-federal partnership, Illinois officials will certify health insurance plans and also have some role in consumer assistance, including participation in the Navigator program.
IMCHC will continue to keep you updated with any new developments.
Breastfeeding is one of the most important things we can do for our children, but it can also be incredibly challenging. Guest blogger, Sheila Sanders, shares her perspective as a breastfeeding mother in our latest blog post.
School-based Fluoride Mouthrinse Webinar
Advocacy Program Manager at CLOCC
Funding Opportunity Announcement: A great opportunity for supporting innovations in community health promotion and disease prevention
A full listing of partner announcements can be found on our website.