Dear Colleagues,

August is National Breastfeeding Awareness Month, and we are excited to share information about the social marketing campaign the US Breastfeeding Committee (USBC) is launching in celebration of National Breastfeeding Month 2012. The theme, "Everyone Can Help Make Breastfeeding Easier: 20 Actions in 20 Days," provides action steps individuals and organizations can take to promote breastfeeding in hospital and community settings. For more details, please visit the USBC's website.

At the state level, over the past several years, we have worked with the Public Health Institute of Metropolitan Chicago, the Cook County Department of Public Health, and other partners to create and implement policies to promote breastfeeding. One of our major legislative successes this year was the passage of HB4968, the Hospital Infant Feeding Act, which requires birthing hospitals to have a written breastfeeding promotion policy and train staff on it regularly.

Most recently, I have been working with the McGaw YMCA in Evanston to develop and implement a community-based breastfeeding promotion strategic plan. Additionally the keynote speaker of our upcoming Infant and Maternal Mortality Summit, Kimberly Seals Allers, is a nationally-recognized breastfeeding advocate and was named a 2011 Institute for Agriculture and Trade Policy Food and Community Fellow, funded by the Kellogg Foundation. She now is tasked with a mandate to increase awareness and engagement around "the first food"—breast milk, in vulnerable communities.

Let's continue to make sure families understand the health benefits of breastfeeding!

Enjoy the rest of the summer,



Janine Lewis
Executive Director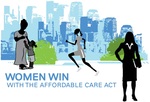 Women WIN with the Affordable Care Act Webinar

Starting on August 1, 2012, women will be able to access preventive services specific to their unique health care needs, without a co-pay, cost-sharing, or deductible. Learn more about these benefits, as well as other provisions in the Affordable Care Act that protect and promote women's health in our upcoming webinar.

Learning Objectives:
Learn about the FREE preventive services available to women starting on August 1, as well as other benefits already in place;

Understand why women have so much to gain from the ACA;

Find out about pending Illinois policy decisions related to ACA implementation and what you can do to ensure women's health is prioritized.
Register now for the Illinois Women WIN with the Affordable Care Act webinar.


CORRECTED: Town Hall Meeting August 1st

IMCHC's Policy Director, Kathy Chan, will be participating on an upcoming panel discussion of the impact of the state budget and Medicaid cuts on communities of color. This event will take place at 6:00pm on August 1st at the Chicago Urban League (4510 S Michigan Avenue, Chicago, IL). Please email Ramon Gardenhire or call him at 312-334-0928 if you have any questions.

**Please note that the date of this event was misreported in the original newsletter. We apologize for any inconvenience.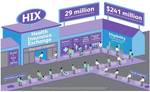 Illinois Moves Forward with Health Insurance Exchange
Last week, Governor Quinn announced that Illinois will move forward with a state-federal partnership Health Insurance Exchange in 2014, the first year that the Exchange is required to be operational. Illinois plans to run a state-based Exchange in 2015 and subsequently. This partnership announcement gives Illinois additional time to work with the General Assembly to authorize a state-based Exchange.
While additional details are still being determined, IMCHC understands that there will not be a formal governing board in the state-federal partnership model, so we will need to advocate for other means to ensure the inclusion of consumer voices representing women and children's health needs. Conversations with the Governor's office indicate that even with a state-federal partnership, Illinois officials will certify health insurance plans and also have some role in consumer assistance, including participation in the Navigator program.
IMCHC will continue to keep you updated with any new developments.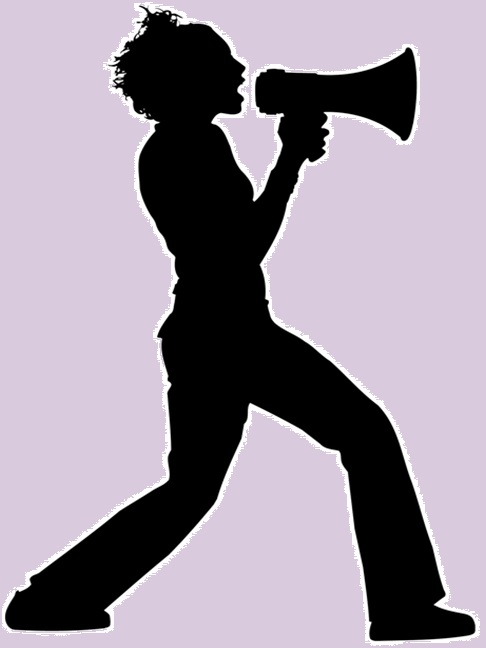 Submit Comments about Illinois' Navigator Program
The Affordable Care Act requires states to establish a Navigator program to help enroll individuals in health plans on the Health Benefits Exchange. Health Management Associates conducted research and stakeholder interviews on the Navigator program; their report is now available for download on the Illinois Department of Insurance's website. Comments can be shared with the Governor's office until Friday, July 27th at 5pm.
Please take this opportunity to review the report and contribute to the development of a Navigator program by submitting public comments. You can also use IMCHC's comments and submit on behalf of your organization. Contact Kathy Chan with any questions.

You can learn more about Navigators in IMCHC's archived webinar, The Role of Navigators in Health Reform.
Additional policy updates are available in our latest policy memo. Please contact Kathy Chan with any policy questions.

According to a report from the Commonwealth Fund, women in the US are more likely to forego needed health care because of costs—whether we are insured or uninsured—than in 10 other industrialized nations. Fortunately, federal health reform is going to start addressing this problem.

Read out latest blog post to learn more!



Illinois Action for Children is thrilled to release the application and Community Guidance for mini-grants and technical assistance through the Early Childhood Action Partnerships project.
Save the date for the Early Childhood Action Partnerships Conference on November 13
Register today for the Bright Smiles from Birth Webinar

We Choose Health Announcement: Seeking Americorp Intern
Job Title: Director, Health Promotions at Westside Health Authority
Women's Health online information system –Quick Health Data Online
A full listing of partner announcements can be found on our website.